Chemotargets representatives took a "worldwide tour" during September and October 2022, to showcase Chemotargets products and services at different conferences and meetings.
In Montréal, Canada, our CSO Jordi Mestres participated in a session entitled "Derisking Secondary Pharmacology Mediated Adverse Effects as a Path to Develop Safer Medicines", together with representatives from the FDA and from large Pharma companies, within the Safety Pharmacology Society 2022 conference, with around 350 people attending.
In Maastricht, The Netherlands, Montserrat Cases and Jordi Quintana presented CLARITY and CLARITY PV to toxicologists from all over the world attending the XVIth International Congress of Toxicology 2022 in a dedicated stand in the congress exhibition. Around 1500 people attended the conference.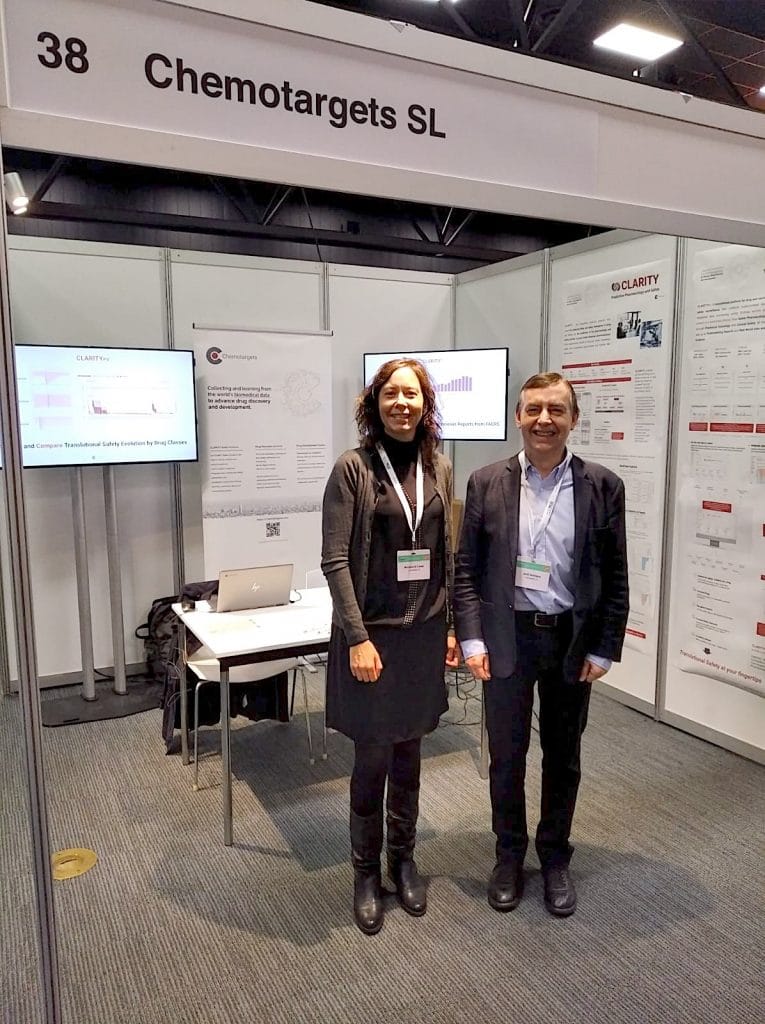 In Verona, Italy, Chemotargets participated in the 21st Annual meeting of the International Society of Pharmacovigilance with a poster entitled "P003 – Integration and Modelling of Translational Safety Data for Post-Marketing Surveillance", presented by Jordi Mestres. Almost 500 people from all over the world attended.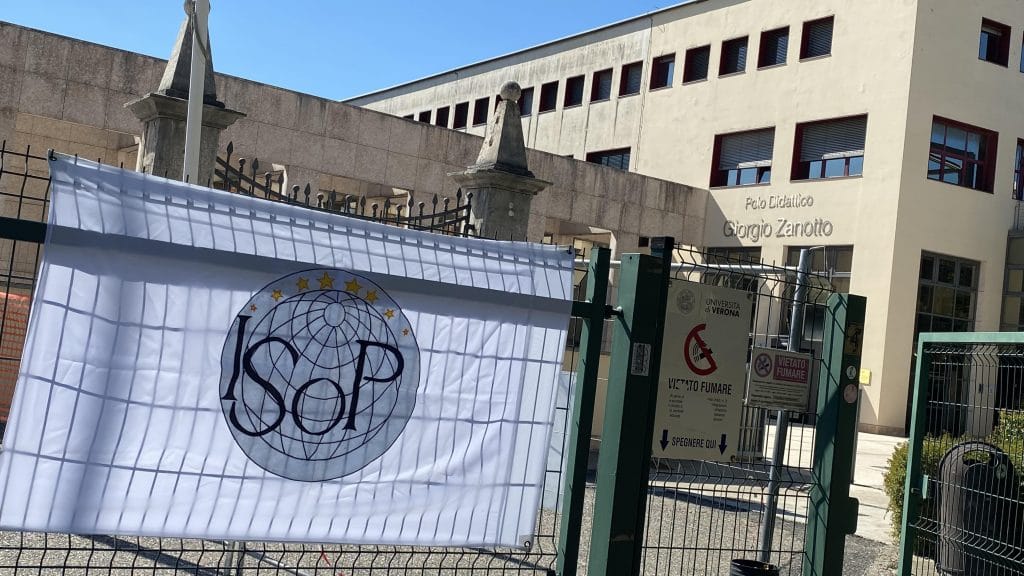 In Heidelberg, Germany, at the 23rd EuroQSAR meeting Chemotargets presented CLARITY and CLARITY PV in a dedicated stand in the conference exhibition, led by Jordi Quintana. We also presented our alliance with Acellera. Jordi Mestres delivered a talk entitled "Translational Safety Meets Pharmacovigilance". Nearly 400 people attended the conference.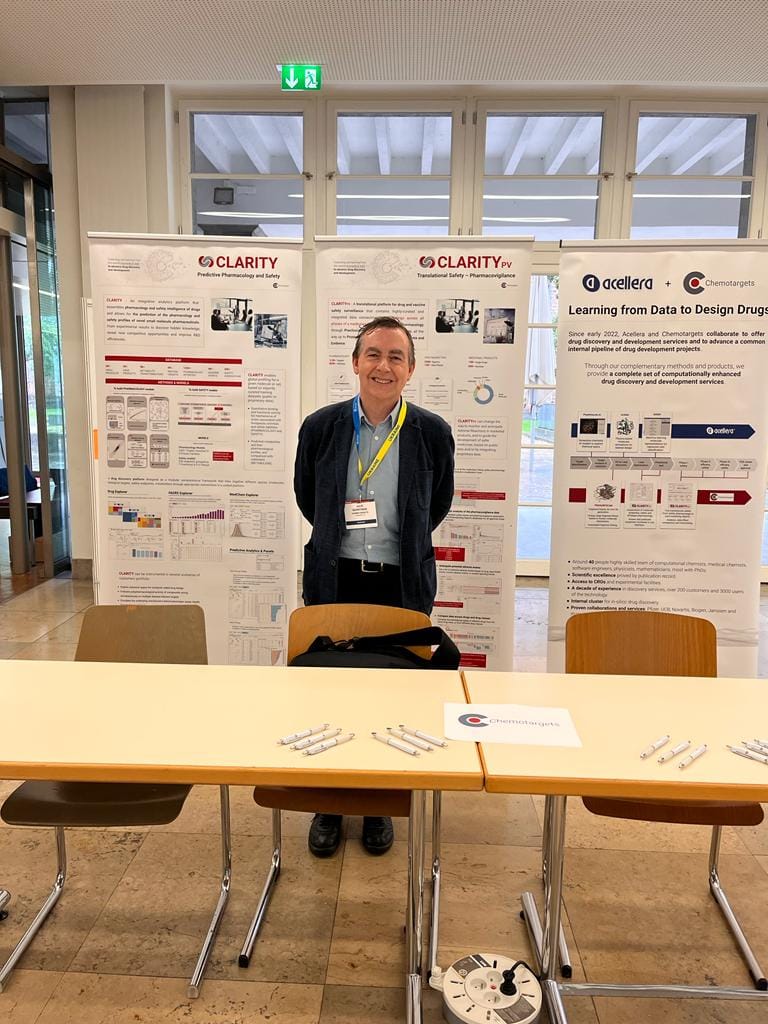 In Boston, USA, Jordi Quintana attended the World Drug Safety Congress Americas 2022. This congress brought together 1000+ top leaders and stakeholders in biopharma to discuss the key challenges they are facing in pharmacovigilance and device safety. This conference is the largest commercial gathering of PV professionals in the world.